include('/var/www/vhosts/eindiatourism.com/public_html/header.html') ?>

Home

»

Leisure In India

» Hill Resorts in India



include('../random_txt.html') ?>
Hill Resorts In India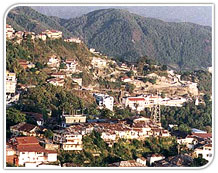 India has seven principal mountain ranges and the most important amongst them are the Himalayas. The Himalayas run across the top of the Indian subcontinent stretching over some 2500 kilometres. These mountains were formed between 50 to 60 million years ago. The most recently formed are the lower foothills known as the Shivaliks.

Beyond the Shivaliks are the lower Himalayas which have the most popular hill resorts of India. These are Shimla, Dalhousie, Mussoorie, Nainital, and Darjeeling.

These hill resorts are at the height of four to eight thousand feet above sea level. Beyond the lower Himalayas are the Great Himalayas or the Himadaris.

In the Himadaris are Everest and Annapurna peaks which lie in the boundaries of Nepal and within India are Kanchenjunga, Nanga Parbat and Nanda Devi. The Aravallis, one of the oldest ranges in the world, run between Delhi and Gujarat to the south west. Its once snow covered peaks are no more there but this mountain range still has one hill resort, Mount Abu and one peak Guru Shikhar, over 6000 feet high.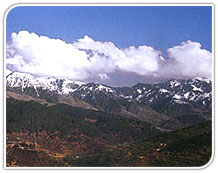 The Vindhyas divide the wide gangetic plains of northern India from the southern parts of the country. They are stretched over a length of 1000 kilometre with an average altitude of 974 feet. The Satpuras which are south of the Vindhyas, run parallel to them. The name Satpuras is formed of two words Sat meaning seven and Puras meaning folds, referring to the seven lines of hills which make up the Satpuras. It has one hill resort, Pachmarhi which is located near the highest point in the range, Dhupgarh at a height of 4429 feet. The Sahyadris run for 1600 kms down the western edge to the southern most point of India.

The Sahyadris catch the monsoon rains on the western side. The hill resort in this area is Ootacamund which stands at the foot of the 8615 feet high Doda Betta Peak. This peak is located in the Nilgiris (literally, Blue Mountains). Beyond the Nilgiris are the Annamalai or Elephant Hills, the summits of which are said to resemble elephant heads.

The famous hill resort of Kodaikanal is located in the Palni Hills. The Eastern ghats which run on the opposite side of the Sahyadris have summits over 3200 feet but are devoid of hill resorts. To their southeast are the Shevroy hills and the hill station of Yercaud. Purvanchal, or eastern mountains are the last great mountain ranges of India running along the Indo-Myanmar border in North East India.
List of Hill Stations: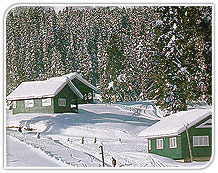 Himachal Pradesh:
Chail, Chamba, Dalhousie, Dharamshala, Kasauli, Kangra, Kullu, Manali, Naldehra, Parwanoo, Shimla

Jammu & Kashmir:
Gulmarg, Jammu, Patnitop, Sonamarg

Jharkhand:
Ranchi

Kerala:
Munnar, Nelliyampathy, Wayanad, Devikulam, Peermade, Ponmudi, Thiruvananthapuram, Idukki, Palakkad, Kannur,

Madhya Pradesh:
Bhedaghat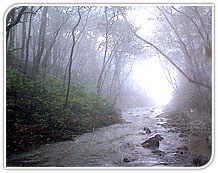 Maharashtra:
Mahabaleshwar, Panchgani, Lonaval, Khandala - Karla, Matheran, Amboli, Jawahar, Panhala, Chikhaldara

Rajasthan:
Mount Abu

Tamilnadu:
Courtallam, Kodaikkanal, Yercaud, Udhagamandalam

Uttaranchal:
Almora, Dehradun, Kausani, Mussoorie, Nanital, Pithoragarh





include('/var/www/vhosts/eindiatourism.com/public_html/footer.html') ?>