Discover India Through IndRail Passes !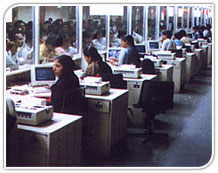 To explore the splendour of multi-faceted India, Indrail Passes provide excellent value for money and enhance the charm of holidays for visitors from abroad.
Indrail Passes offer visitors on a budget, the facility to route restriction within the period of validity of the ticket. These passes can only be purchased by foreign nationals and NRI's on payment of US dollars, pound sterling and other convertible foreign currencies.
The pass holder is not required to pay any reservation fee, super fast charges or surcharge for the journey. The Indrail Passes have been more attractive for transit and short stay visitors.
The passes which were hitherto available for a duration ranging from 1,7,15,21,30,60 to 90 days are now also available for half day, two days and four days. This facility offers economies of scale to visitors arranging by international flights and visiting only one or two connecting destinations.
Click Here for More Details/ Reservation